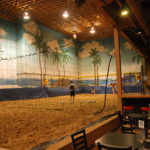 Downers Sand Club Sports Bar & Grill is THE place to be for suburban sand volleyball. From leagues to corporate events to open court play, we have exactly what you are looking for. Have a birthday and want to have a volleyball-infused party? We got you. Does your company want a private outing full of food, drinks, volleyball, and fun? We got you. I think you get the point. If you like having fun, we got you!!
DSC Summer 2018 | DSC March Spring 2018 Leagues | DSC January Winter 2018 Leagues | DSC Winter Sunday 2017 Leagues | DSC Summer 2017 Leagues | Court Rentals
---
Indoor Sand Volleyball Leagues
Downers Sand Club is handling the Indoor Sand Volleyball leagues Sunday thru Thursdays.
Registration for the #DSC Holiday Charity Volleyball Season is open,  please click this link to sign up.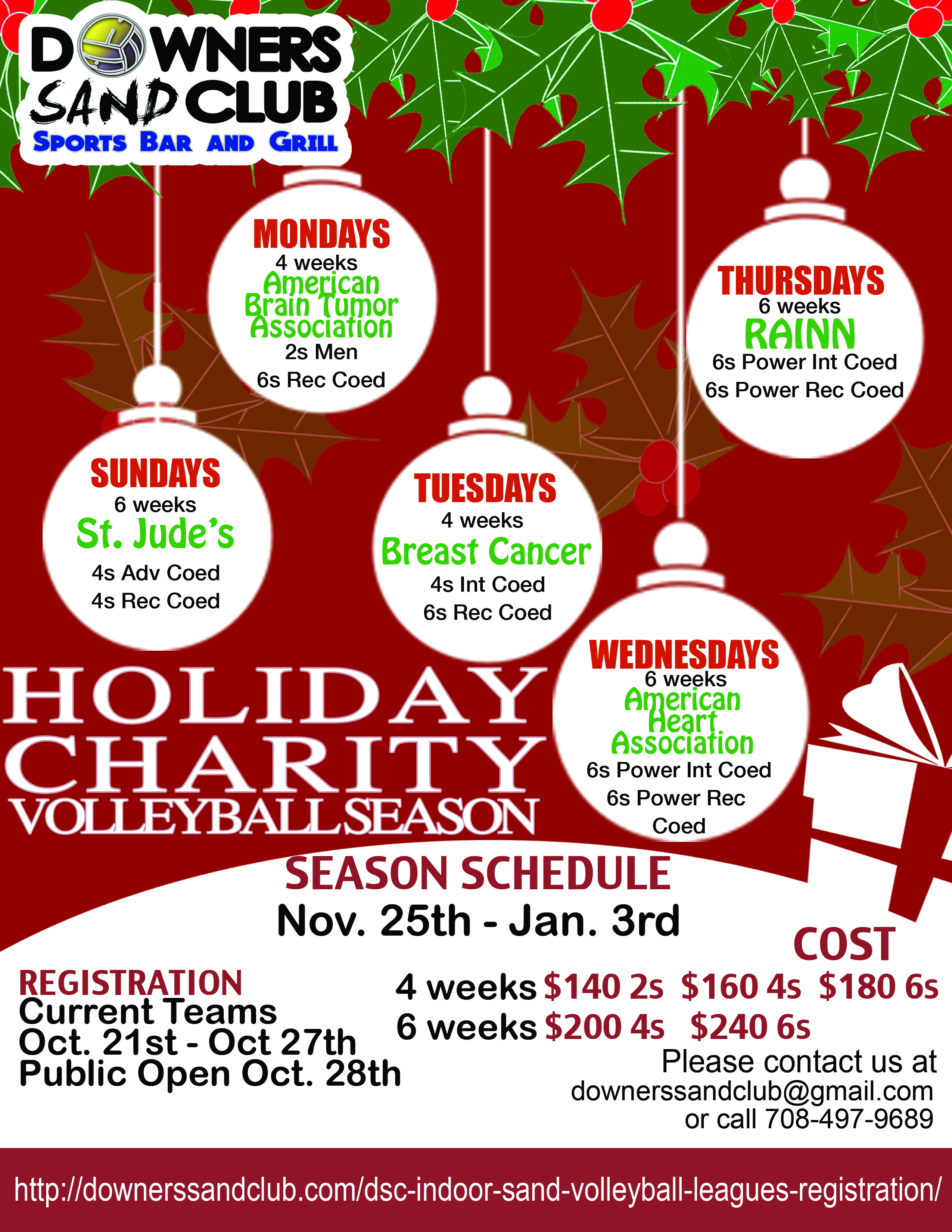 If you don't have a team, but would like to signup as a free agent/sub please head on over to this link to register
Any questions about the DSC next season, please contact us at 708-497-9689 or downerssandclub@gmail.com

---