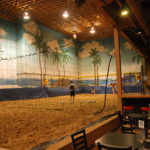 Downers Sand Club Sports Bar & Grill is THE place to be for suburban sand volleyball. From leagues to corporate events to open court play, we have exactly what you are looking for. Have a birthday and want to have a volleyball-infused party? We got you. Does your company want a private outing full of food, drinks, volleyball, and fun? We got you. I think you get the point. If you like having fun, we got you!!
SUMMER Leagues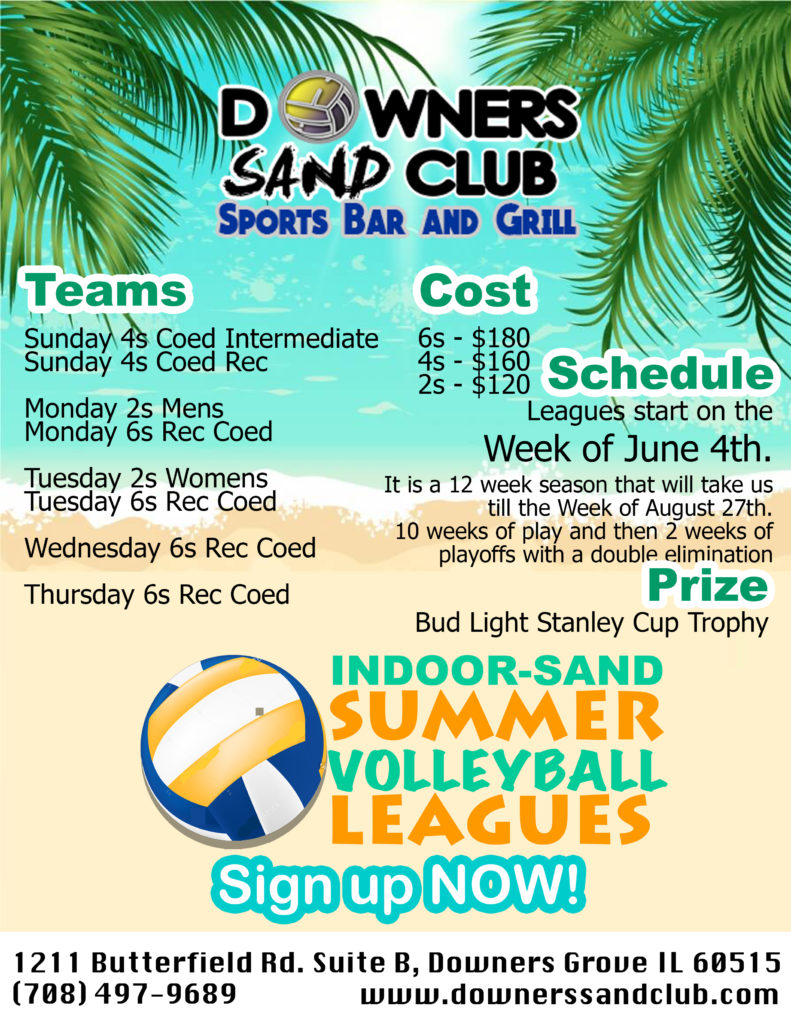 We are looking to start Leagues on the Week of June 4th.
We will be doing a 12 week season that will take us till the Week of August 27th.  10 weeks of play
and then 2 weeks of playoffs with a double elimination.
Here is list of Leagues each day along with pricing and details.
Sunday 4s Coed Intermediate
Sunday 4s Coed Rec
Monday 2s Mens
Monday 6s Rec Coed
Tuesday 2s Womens
Tuesday 6s Rec Coed
Wednesday 6s Rec Coed
Thursday 6s Rec Coed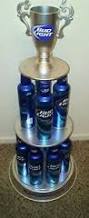 Cost is as follows:
6s – $180
4s – $160
2s – $120
Winning teams will be playing for the Bud Light Stanley Cup Trophy
and get their team name placed on it for the world to see.  I have attached a picture of what it looks like.
Let me know if you are interested and which night you all would like to sign up.
Court Rentals
Court rentals are available 7 days a week outside of Leagues, Classes & Tournaments. We are currently in Fall/Winter rates.  The cost of the courts are $50 per hour per court.  So Book now!  To reserve your court, please contact Downers Sand Club at downerssandclub@gmail.com or 708-497-9689.
Indoor Sand Volleyball Leagues
Summer Volleyball Leagues begin Sunday June 4th, 2017.  Open registration is available.
To register, please email downerssandclub@gmail.com to register your team.
---