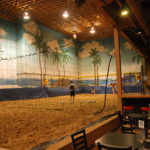 Downers Sand Club Sports Bar & Grill is THE place to be for suburban sand volleyball. From leagues to corporate events to open court play, we have exactly what you are looking for. Have a birthday and want to have a volleyball-infused party? We got you. Does your company want a private outing full of food, drinks, volleyball, and fun? We got you. I think you get the point. If you like having fun, we got you!!
---
Indoor Sand Volleyball Leagues
Downers Sand Club is handling the Indoor Sand Volleyball leagues Sunday thru Thursdays.
Registration for the #DSC Fall 2019 Indoor Volleyball League is NOW OPEN to register. Season begins week of Sept 22nd and Early Bird Discount ends Sept 6th.  Head over here to get your team registered.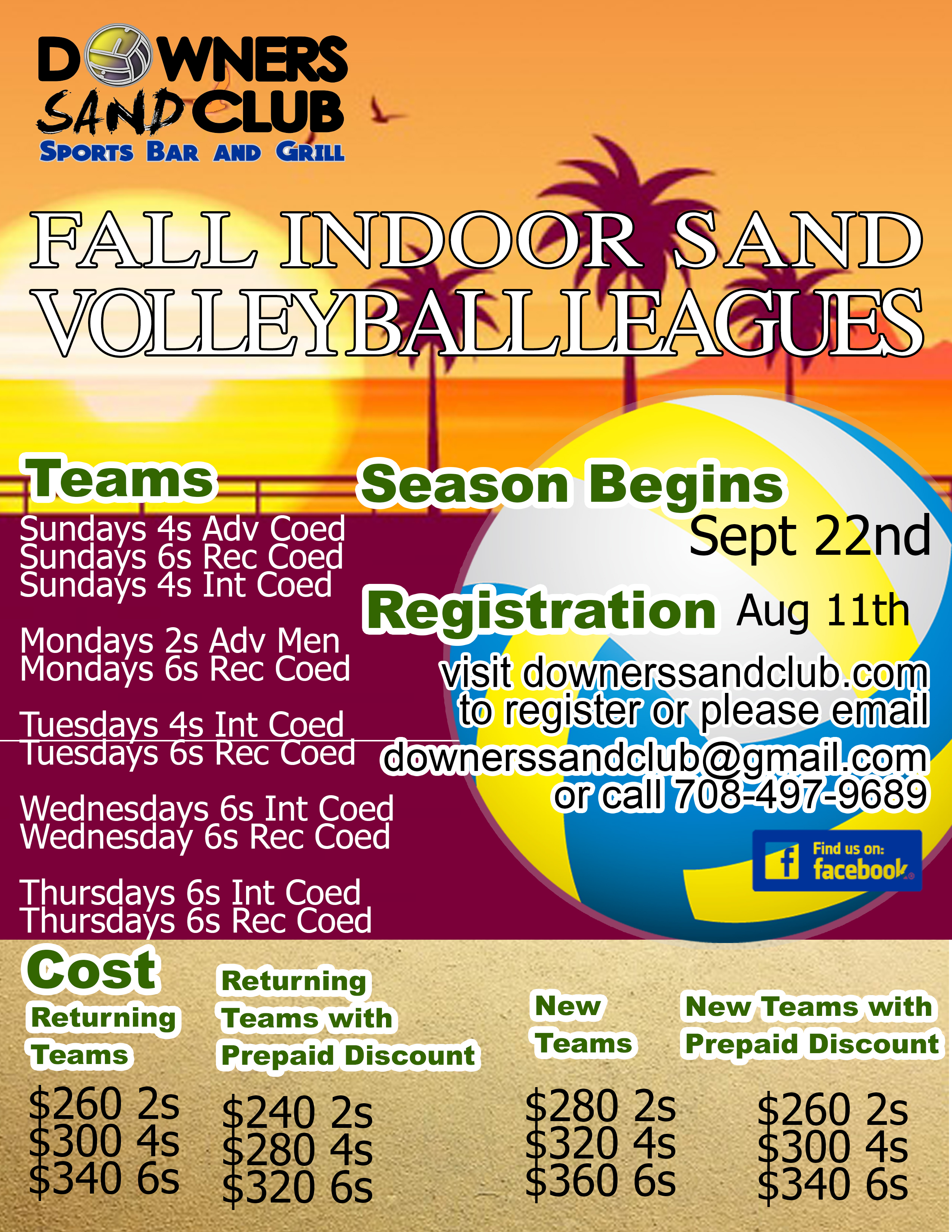 If you don't have a team, but would like to signup as a free agent/sub please head on over to this link to register
Any questions about the DSC next season, please contact us at 708-497-9689 or downerssandclub@gmail.com

---