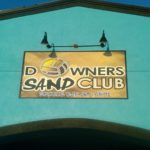 Welcome and thank you so much for joining us! We are proud to serve Downers Grove and its surrounding areas with the best place for volleyball, pool, bags, entertainment and more! Yep, you heard us right — food, drinks, volleyball, bags, pool, and more! We have it all. Contact us to schedule an event or to ask us ANYTHING else. We are here for YOU! Downers Sand Club Sports Bar & Grill is a family from start to finish. When you walk in the door, you become part of our happy family. We promise to do everything we can to provide you with the best experience possible.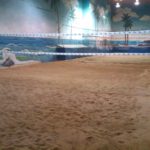 We have 18,000 square feet of entertainment and events (Games, Karaoke, Trivia, Board Games, Open Mic Comedy), including a private back room. You can utilize our sand volleyball courts, a full kitchen with catering packages, two full bars, bags, darts, pool tables, foosball and more! The space is FREE! (Volleyball cost is separate)
One of the major highlights of the place is our indoor volleyball sand. Who does not want to play volleyball rain, snow or shine. DSC is here for you! Keep an eye on our leagues and tournaments, as we are always running something. Volleyball is life, everything else is relative 🙂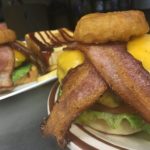 We are working on getting food and drinks to complete the package. We will continue to grow and be there for you, our customers.
Downers Sand Club Sports Bar and Grill is also a proud member of Chamber360.
Check out some more of our facilities in the Photo Gallery Page
Hours of Operation
Sunday – Thursday 3PM till 1AM
Friday – Saturday 3PM till 2AM